Top places to visit in THAILAND – Complete Travel Guide with location and timings.
Thailand is such a country on this earth that people from every other country wish to visit.
Thailand is a South-East Asian country that is famous for its beaches, lavish royal palaces, ancient caves, Buddhist temples, and the nightlife. Thailand is a very popular tourist attraction among Indians and the entire world.
Thailand's currency is Baht and its capital city is Bangkok which we all know is how much popular among Indians.
Koh Chang Island
Koh Chang Island is one of the biggest islands in Thailand and it is situated in the Gulf of Thailand. Koh Chang Island is famous for its amazing beaches, and marine environment.
Koh Chang Island is spread across an area of 217 km and it is very much less crowded compared to other islands. Where people come for Snorkeling and Scuba Diving quite often.
Koh Chang Island is just 350kms away from Bangkok. If you take a flight then it will take 45 minutes and if you take a car then it will take you 4-5 hours. You can easily spend 2-3 days at Koh Chang Island.
Koh Larn Island
Coral Island also famous by the name Koh Larn Island, is just 45 minutes away from Pattaya. It is one of the best tourist attractions in Pattaya.
One day is enough for you to visit Kohral Island and you can take a public boat or motorboat to reach there.
A whole lot of water sports are available at Kohral Island like Snorkeling, Water Skiing, Para-gliding, and windsurfing.
On this Island, you can try the authentic food of Thailand. To visit Koh Larn Island, you will get many packages at numerous merchant websites.
Koh Tao Island
Koh Tao Island is famous for its restaurants, nightspots, and food and night parties. From Koh Tao Island you can visit the tropical Coral reeves where you might glimpse Blue Whale and Sharks. It's a perfect place for swimmers.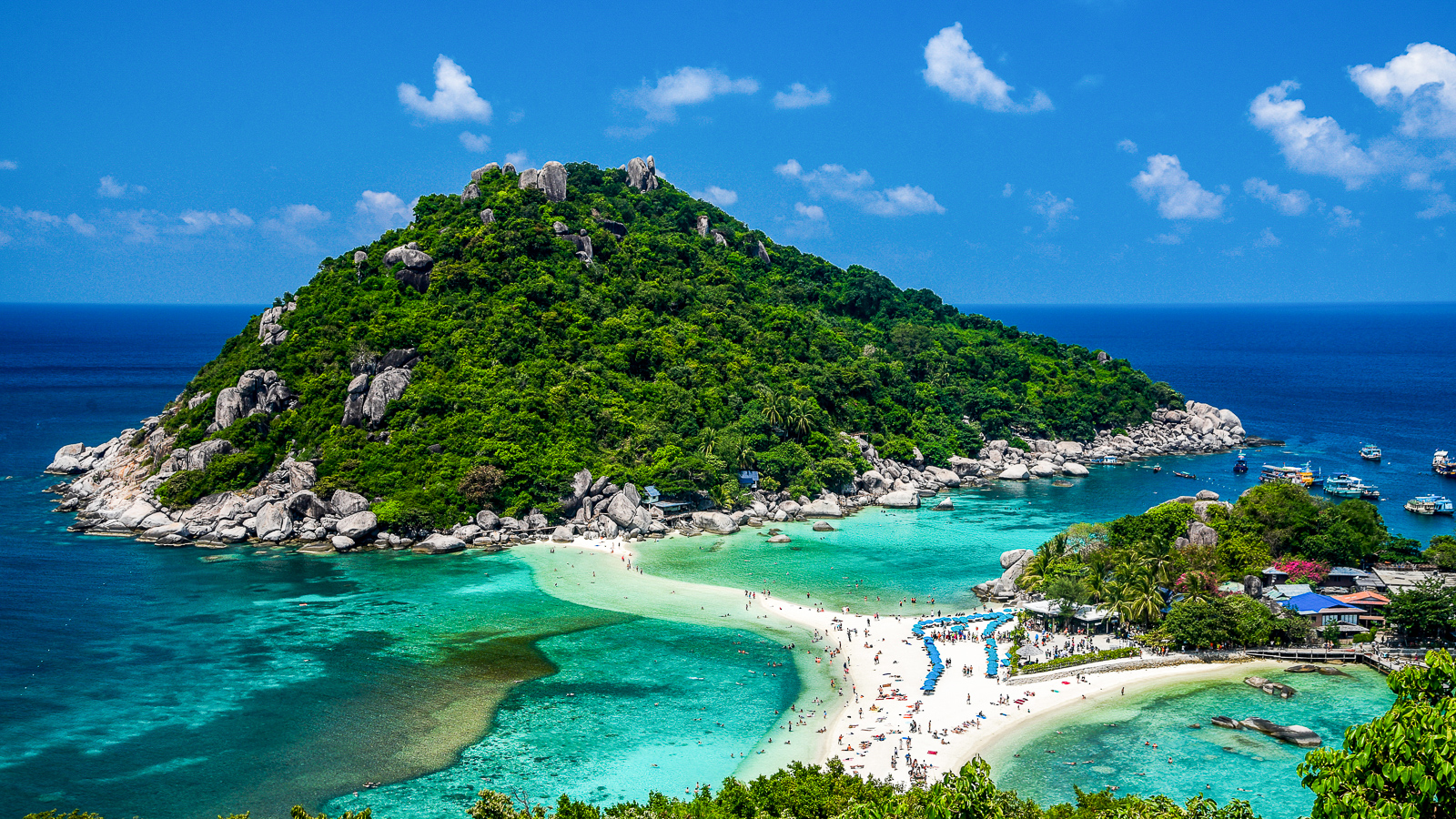 It might take you 12 hours to reach Koh Tao Island from Bangkok for which you have to take a bus from Lumparaya Island which departs at 9 pm. And after that, you will have to take a ferry for 3-4 hours.
One day is enough to explore Koh Tao Island in which you can visit the beaches till the afternoon, you can enjoy the food in the evening and at night you can enjoy the nightlife.
Railay
Railay also famous by the name Rai Ley is a small island that lies between the City of Krabi and Ao Nang.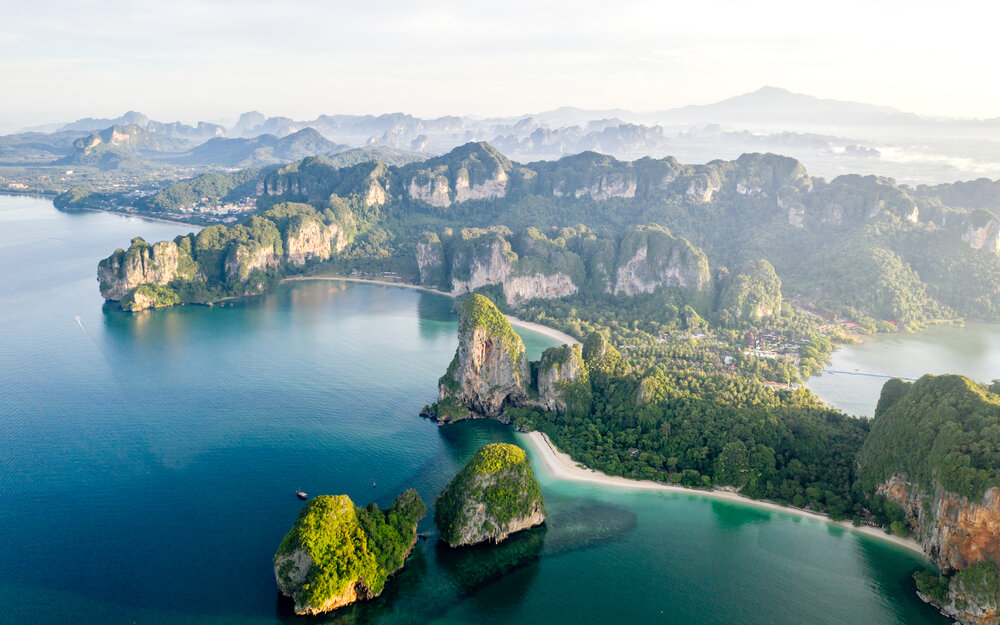 You can only use a boat to reach Railay because there are gigantic limestone cliffs that separate the main island from the city.
Rock climbing on these cliffs is famous across the world But this area is very much famous for its beautiful beaches and relaxing atmosphere.
Railay is distributed in 4 parts. The first one is East Railay, West Railay, Phra Nang, and Ton Sai. The most expensive and luxurious hotels are situated in West Railay. But if you want a budget hotel then you should go to East Railay. And it might take you 2-3 days to visit Railay.
Khao Sok national park
Khao Sok national park of Thailand is spread across an area of 740 square km. Khao Sok national park is the biggest virgin forest in Southern Thailand which is even more ancient than the Amazon forest.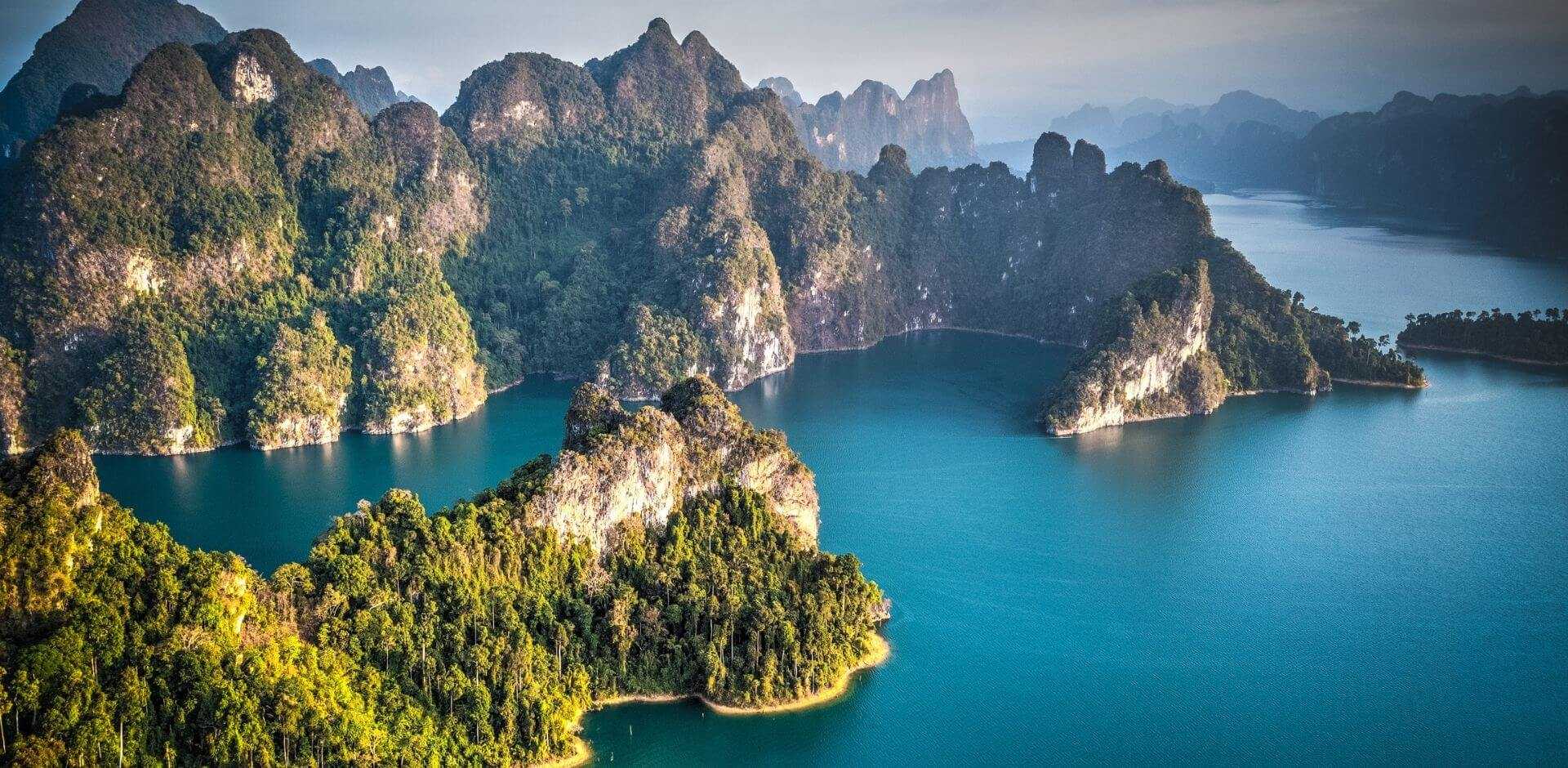 Khao Sok national park is situated near Krabi. That's why if you are planning a trip to Krabi then you can also come to Khao Sok National Park.
There are many adventurous activities for tourists at Khao Sok National Park like trekking, Bamboo rafting, and boat tours.
You get a chance to explore many caves while trekking like diamond caves, Khang Khao caves, and Nam Talu Caves which are spread across an area of 12 km.
Khao Sok national park, except for the adventurous activities, it's a very relaxing place so it's worth coming here.
Ayutthaya
Ayutthaya is a very famous city in Thailand which is just 80kms away from Bangkok. Ayutthaya is the capital of the Kingdom Of Siam and it's a very big international trading port.
Here you will find the old city ruins at Ayutthaya Historical Park which is an archaeological site where you find many palaces, Buddhist temples, monasteries, and statues.
The best time to visit Ayutthaya is between November and February. If you want to know the history of Thailand then Ayutthaya is a perfect place. It will take you 3-4 days to visit Ayutthaya.
Chiang Mai
Chiang Mai is the best destination in Thailand for those tourists who wish to see a concealed picture of Thailand. In Chiang Mai you will find many ancient constructions, the tropical rainforest here is popular across entire Thailand and here you will get to do amazing trekking.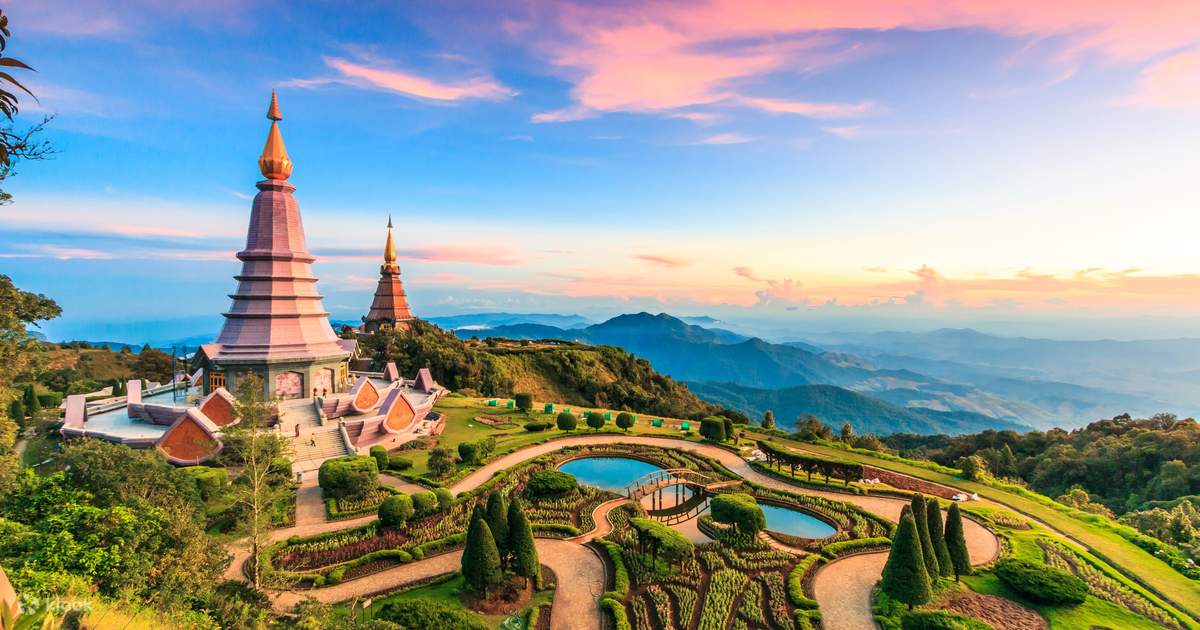 Yes, to visit the wild side of Chiang Mai you will have to go to Doi Inthanon National Park which is a part of the Himalayan Mountain Range. And here you will get to see amazing viewpoints.
The most number of Buddhist Temples in Thailand is situated in Chiang Mai, Thailand. And here many tour operators organize a tour for you so that you could explore this entire place.
Phuket
Situated on the west coast of Thailand at the Andaman Seas, is the most visited place in Thailand that is Phuket. The best way to explore Phuket is by walking. The best scenic views of Phuket will be found at Kata Noi Beach. And the most vivid and clean water will be found at Nai Harn beach.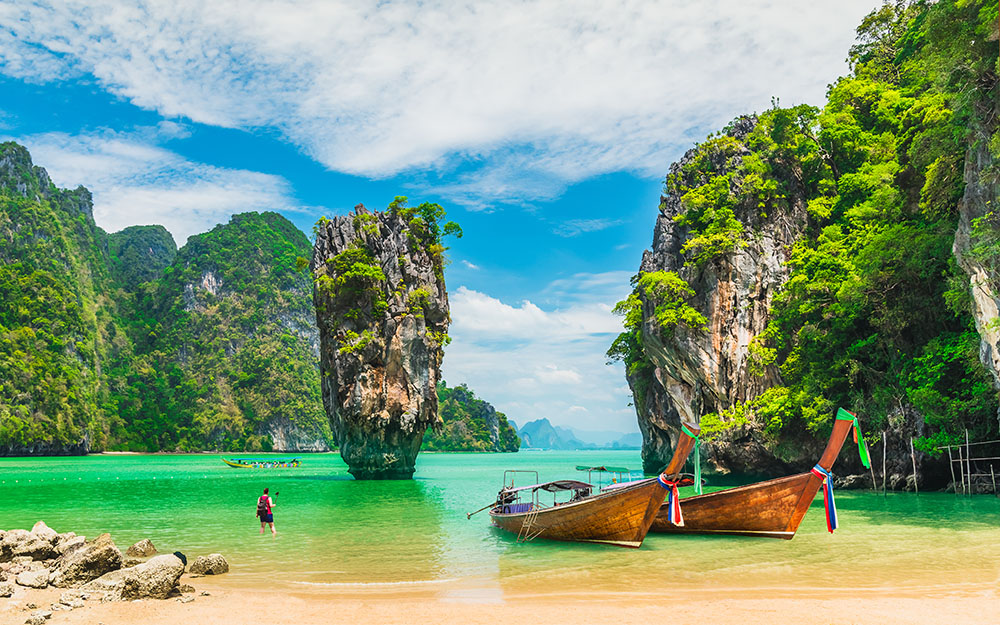 If you are searching for luxury resorts then you will get that at Surin Beach. In Phuket, you will have a glimpse of the 45-meter big statue. Most of the tourists who visit Thailand do come to Phuket.
Pattaya City
Pattaya City is just 6kms away from Bangkok, Thailand. It might take you 2-3 days to explore Pattaya City. Pattaya City, situated in Thailand's eastern Gulf, is an extremely famous city where tourists from all around the world visit.
This place is famous for its amazing beaches, water sports, and its nightlife. And in Pattaya City, you will find the most amazing and lavish hotels in Thailand.
Sriracha Tiger Zoo is amongst the top places to visit in Pattaya where you can feed milk to the tiger with your own hands.
The best way to visit Pattaya city is by hiring a 2-wheeler for yourself.
Bangkok
Bangkok is the most populated city in Thailand. Bangkok is famous for its shopping, its nightlife, and its infrastructure. It will take you a minimum of 3-4 days to visit Bangkok.
Bangkok's traditional floating market is a very unique concept and it is not worth missing.
And if you wish to do something adventurous in Bangkok then you can go to Siam Park, here which is an adventure park and a water park. In Bangkok, you will find the best Buddha Temples and Thailand's skyscrapers.
If you are coming to Bangkok then there is a 100 percent chance that your flight will land in Bangkok only.