From the juiciest tacos in LA to barbecue ribs from a gas station in Kansas City,
here are 27 foods you can't miss in 2022.
Birrieria San Marcos in LA
If you're looking for some of the juiciest tacos in LA, be sure to stop , The meat is slow-cooked for up to seven hours.
The cooking broth is used to crisp up the tortillas, which then get a nice pile of cheese and are cooked further.
And, of course, no Birrieria taco is complete without a cup of consommé for dipping.
Portillo's in Chicago
While Portillo's in Chicago is known for its hot dogs, its cake shake is another incredibly popular menu item.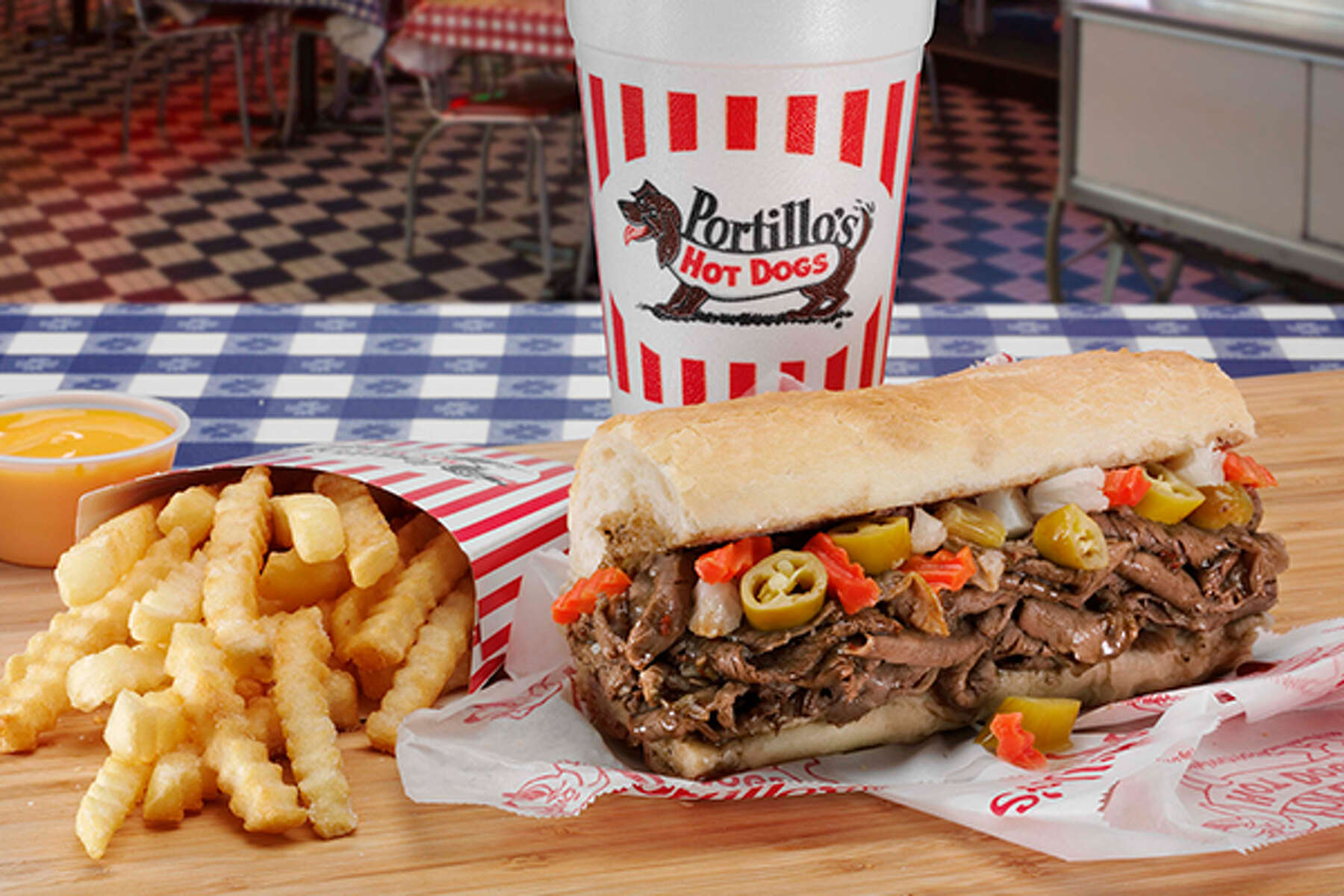 The business makes anywhere from 60 to 200 chocolate cakes a day. Any cakes not served that day are used to make the shakes, which include an entire slice mixed in.
Primo's Donuts in LA
Primo's Donuts is an institution in LA. Since 1956, Primo's has been serving up hot and fresh doughnuts to Angelinos daily.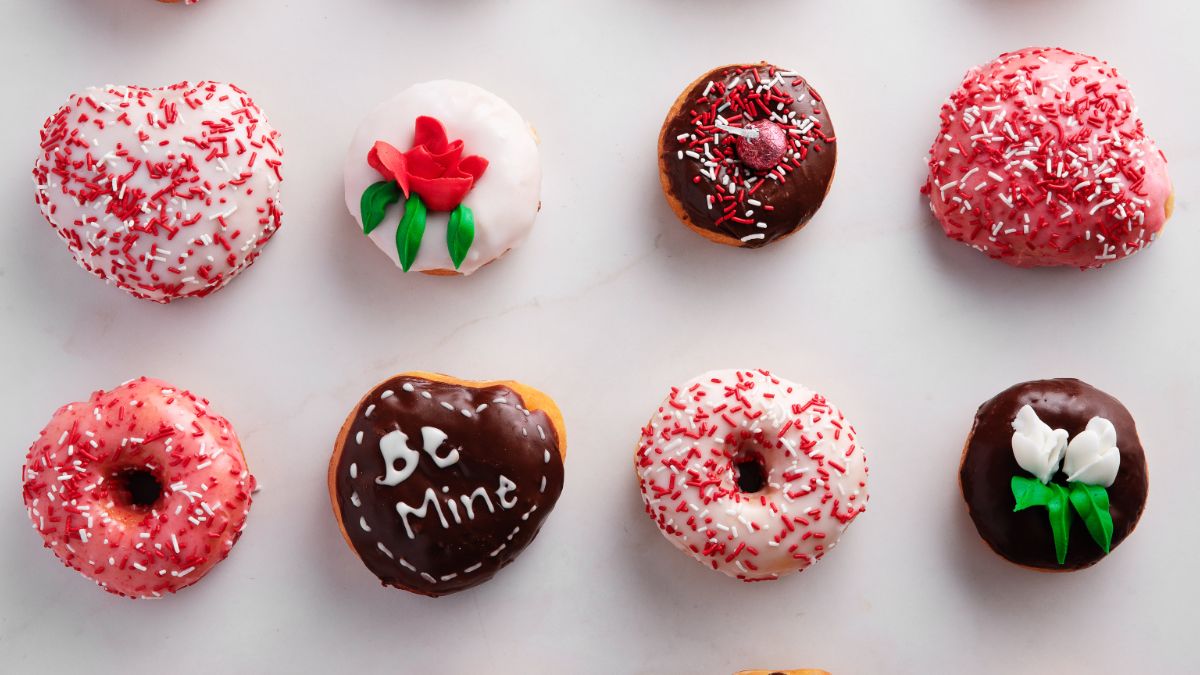 While it may not fit the traditional shape, the Buttermilk Bar is widely regarded as one of the best doughnuts in Los Angeles.
Kansas City Bar-B-Que
Joe's Kansas City Bar-B-Que has been operating out of a gas station since 1996 and has become a favorite among-st locals.
The award-winning ribs are slowly smoked and smothered in a sweet barbecue sauce.
Pancakes in New York City.
If pancakes are your breakfast of choice, look no further than the Clinton St. Baking Co.in New York City.
Its blueberry pancakes have won numerous awards, and for good reason. The perfect balance of crispy outside and fluffy inside paired with its homemade blueberry sauce makes each bite as delicious as the next.
Cincinnati staple
Skyline Chili is a Cincinnati staple known for topping its meals with huge amounts of delicious chili and cheese.
Its signature dish, called the 5-Way, has a spaghetti base topped with beans, chili, and loads of cheese.
Breakfast from Terry's Cafe
For a Savory option in the morning ,the full English breakfast from Terry's Cafe is one of the best in London.
The dish comes as a hefty portion, with Cumberland sausage, beans, roasted tomatoes, black pudding, bubble and squeak, mushrooms, bacon, and a perfectly runny egg.
La Newyorkina in New York
La Newyorkina in New York City makes traditional Mexican-style ice pops by hand.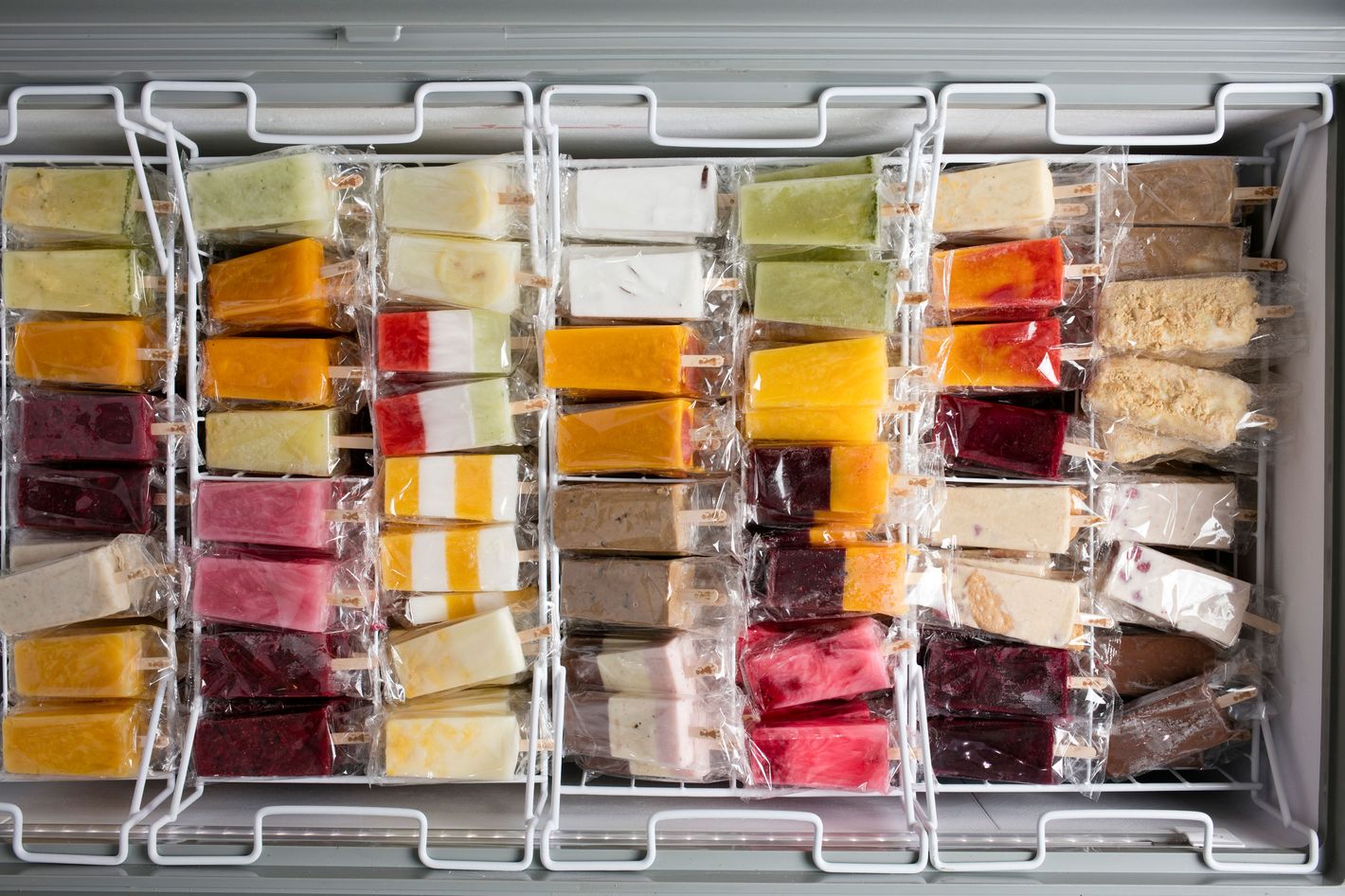 It makes roughly 3,000 of the paletas a day and features a variety of Mexican-inspired flavors, such as mango chili and raspberry verbena.
C&O Trattoria in Venice, California
C&O Trattoria in Venice, California, offers free and endless garlic knots with every meal.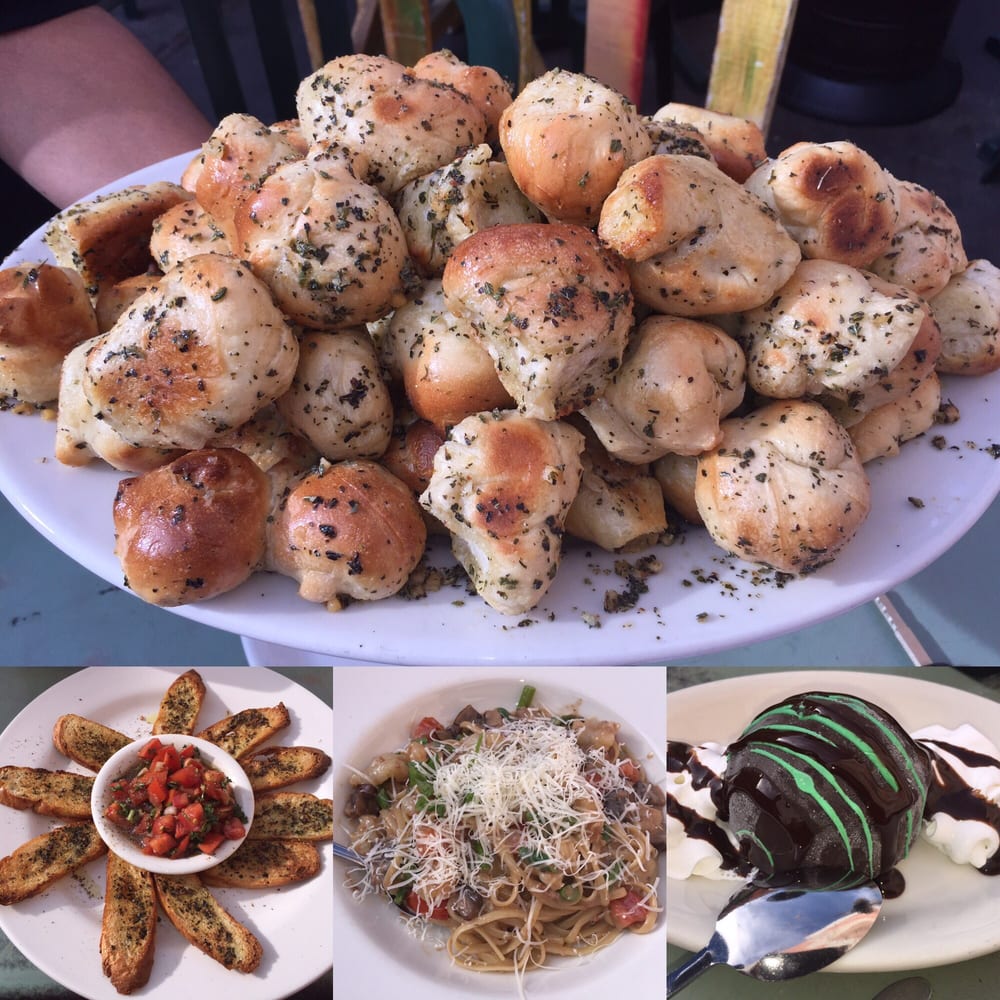 Each roll is doused with a signature garlic-butter mix.The restaurant averages about 10,000 garlic knots each day.
Nutty Cookie from Mamanis
The nutty cookie from Mamanis one of the most popular cookies in New York City.
The cookie includes almonds, walnuts, macadamia nuts, and 61% dark chocolate wafers.The shop goes through around 3,000 cookies in just two days.
Best Pizza in LA
Some of the best pizza you can buy in LA doesn't come from a restaurant, but from this wood-fire grill in the back of a pickup truck.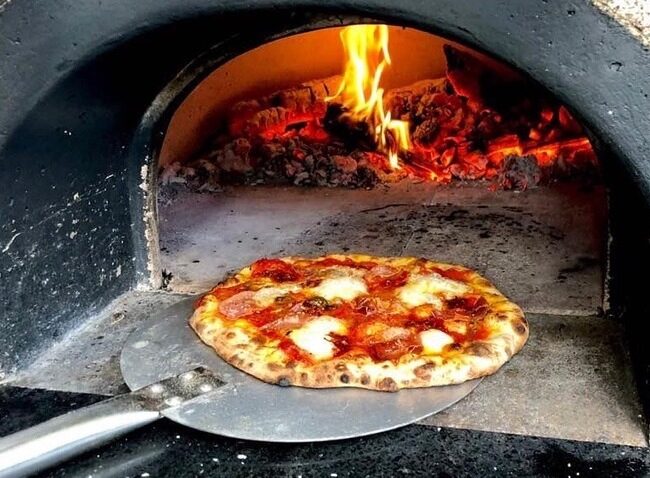 After spending time learning the craft in Italy, Elio Lopez set up shop in a liquor store parking lot, where he fires up fresh Neapolitan-style pizzas with a wide range of customization.
Barbecue in Central Texas
Central Texas is known for having some of the best barbecue in the country, and the beef rib from Louie Mueller Barbecue is no exception.
A simple blend of seasonings paired with old-school smoking techniques cooks the meat to a nearly-pull-apart texture.
Konbi in Los Angeles
Konbi in Los Angeles specializes in Japanese-style egg sandwiches. The business goes through around 2,200 eggs a week.
One of its most popular is the egg salad sandwich, which features a hefty scoop of egg salad and a soft-boiled egg sandwiched between two slices of fluffy white bread.
Antico Vinaio in Florence
Antico Vinaio is a must-try when visiting Florence. Its sandwiches are made with a local bread called schiacciata.
The shop has an endless selection of cold cuts,cheese, and homemade creams, like truffle or artichoke.
Fugetsu-Do in LA
You can find Fugetsu-Do in LA's Little Tokyo. It's one of the oldest Japanese American business in the country.
The family-run shop is known for its rainbow dango, a fun and vibrant version of the traditional Japanese mochi.
Sarcone's Bakery in Philadelphia
While Philadelphia may be known for its cheese steaks, Sarcone's Bakery serves up another Philly classic.
What started as a way to prevent leftover bread dough from going to waste, the tomato pie has become popular among-st Philadelphians for an on-the-go meal.
Lox in Manhattan.
Russ & Daughters is a fourth-generation family business serving up some of the best lox in Manhattan.
The sandwich comes with a healthy portion of the smoked salmon, tomato,and cream cheese on both sides.
Burger in LA
Monty's Good Burger in LA offers a delicious burger option that is 100% plant-based.
Cooks caramelize fresh onions daily, then top Impossible meat with Follow Your Heart cheese, house-made sauces, and all the fixings.
A great comfort-food option for vegans and non-vegans alike.
Classic Sundae in New York City
Since 1925, Eddie's Sweet Shop has made a name for itself in the Queens borough of New York City.
It's known for its classic sundae with the works. That's three scoops of ice cream, hot fudge or strawberry sauce, fresh whipped cream,and a cherry on top.
Five-dessert cake in Las Vegas
Las Vegas' Sugar Factory features a five-dessert cake tower that is sure to satisfy any sweet tooth.
It includes a brownie base, chocolate-covered strawberries,ice cream cookie sandwiches, and red velvet cake pops.
Lowkey Burritos in California
Lowkey Burritos is a pop-up in Long Beach, California, serving up savory breakfast burritos filled with eggs, bacon, potatoes, and avocado.
They're then finished off on a flattop with a crispy cheese blanket cradling the outside.
Spaghetti and Meatballs in Philadelphia
Ralph's Italian Restaurant in Philadelphia is the oldest Italian restaurant in the country.
Over the last 120 years, it's gained a loyal following for classic Italian American dishes like spaghetti and meatballs.
A mix of ground beef and ground pork gives the meatballs their distinct tender texture.
Seafood in Boston
The clam chowder from Atlantic Fish Co. in Boston is perfect for seafood lovers.
The chowder's made with huge, fresh-chopped quahogs and clarified butter. It's then served in a toasted sourdough bread bowl.
Cronut in New York
The Cronut is one of New York City's most iconic desserts. Dominique Ansel Bakery created the doughnut–croissant hybrid in 2013, and the hype remains fervent to this day.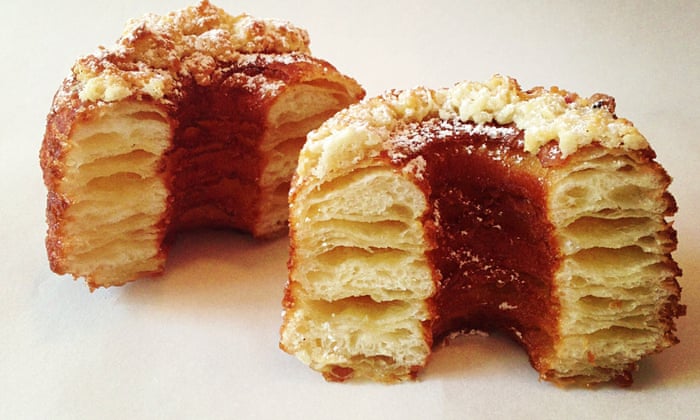 It's filled with two different fillings, rolled in sugar,and glazed with an evolving selection of flavors. This version features Meyer lemon and honey.
Naples street-food shop
Naples street-food shop T'imballo has revolutionized the traditional pasta bake.
Instead of serving it on a plate, the shop wanted to make a more portable version of the dish by wrapping it in a baked shell with a variety of fillings.
Mashti Malone's
Mashti Malone's has been serving Persian ice cream to Hollywood locals since the 1980s.
One of the more popular items is the pistachio ice cream sandwich made with saffron rose water.
Key Lime Pie in Red Hook, Brooklyn
Steve's Authentic Key Lime Pie in Red Hook, Brooklyn, has created a way to enjoy its famous key lime pie on the go.
The founders came up with the idea of making a smaller version of the pie that fits on a stick and is dipped in chocolate.
So, what did we miss? Are there any foods you think we should include? Let us know in the comments below.